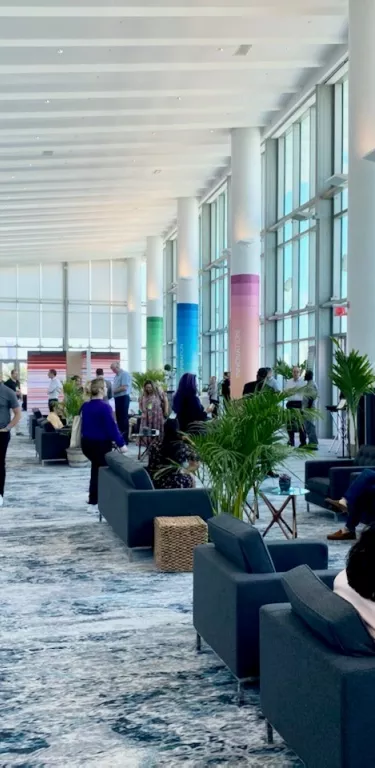 Corporate Event, Conference & Meeting
Host your next corporate event, holiday party, meeting, board retreat, or conference in our unconventional space in beautiful South Florida. The Miami Beach Convention Center's focus on comfortable, flexible spaces, top-notch meeting services, inspiring artwork and invigorating greenery sets a new standard for meetings and conventions. The chef de cuisine elevates the traditional food and beverage experience by infusing local flavors into every menu, while the Center's new robust IT infrastructure ensures you are always connected. 
Located in the heart of Miami Beach, the Miami Beach Convention Center is within walking distance of the historic Art Deco District, spectacular beaches, inspiring art and culture, luxurious resorts, delectable fine dining and shopping on iconic Lincoln Road. Whether you're planning a business function, or an exciting holiday party, the passion of our team shines through in everything we do.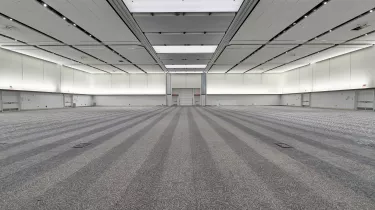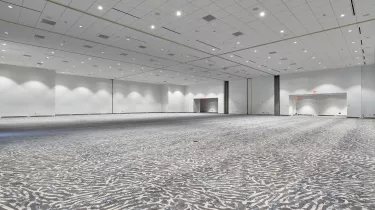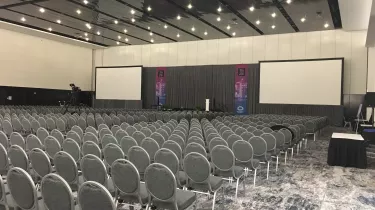 Ocean Drive Ballroom and Lincoln Road Ballroom
Ocean Drive Room and Lincoln Road Room sit on both sides of the Miami Beach Convention Center's main Exhibit Hall (ABCD), providing flexible exhibition space and an expansive pre-function area featuring vibrant views from our beautiful outdoor spaces. Ocean Drive Room (15,858 sq. ft.) is located on the Northwest side of the main Exhibit Hall, well situated for VIP entry or valet parking. Lincoln Road Room is on the Southwest corner of MBCC, providing planners with versatile options throughout 16,020 sq. ft. of well-lit space.
Art Deco Ballroom
The Art Deco Room is one of Miami Beach Convention Center's premium spaces, providing planners with 12,266 sq. ft. of configurable meeting space and a beautifully lit pre-function area. Positioned on the Southeast corner of MBCC, the Art Deco pre-function area is home to the works of internationally acclaimed artists worth more than $7 million.
Sunset Vista Ballroom
Sunset Vista lives up to its name, basking on the sunny Southwest corner of the Miami Beach Convention Center. This luminous space features an expansive pre-function area and outdoor terrace, providing vibrant views over MBCC's beautiful Pride Park. Totaling 19,714 sq. ft.. Sunset Vista has floor-to-ceiling windows that allow natural lights to illuminate the space.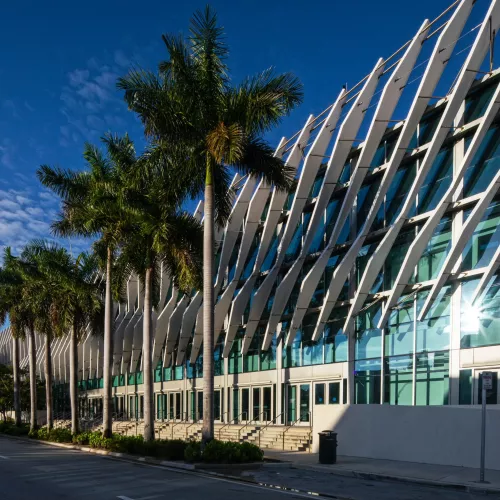 Submit RFP
Interested in booking the MBCC for your event? Submit an RFP Inquiry today! Plan your next meeting, conference, or special event at the state-of-the-art Miami Beach Convention Center. Rent one of our elegant, flexible spaces for meetings, conferences and receptions by submitting a Request for Proposal (RFP) today.