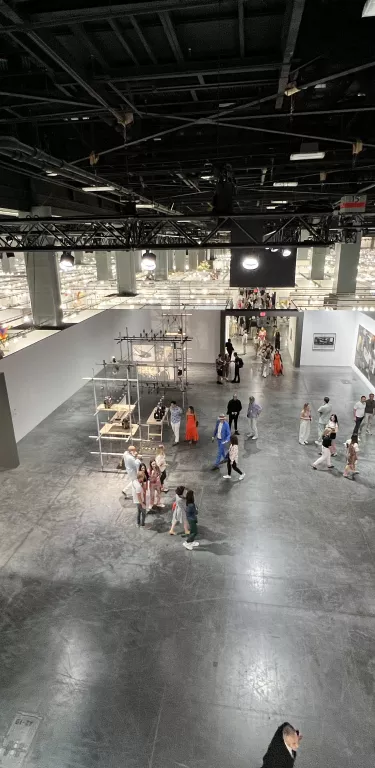 Tradeshows & Conventions
The reimagined Miami Beach Convention Center provides a world-class, state-of-the-art event venue for exceptional conventions, tradeshows, and meetings. Miami Beach is a destination that offers value and a great return on investment with increased attendance, both domestic and international, a strong satisfaction ratio, and overall successful meetings. 
The MBCC's focus on flexible spaces, top-notch meeting services, inspiring artwork, and invigorating greenery sets a new standard for tradeshows, meetings, and conventions. Here you will find beautiful meeting spaces, convenient hotel and restaurant options, along with uniquely relaxing and fun offsite activities. Host your next event at our reimagined space in beautiful South Florida, and our team will exceed your expectations as the ultimate choice for tradeshows, and conventions!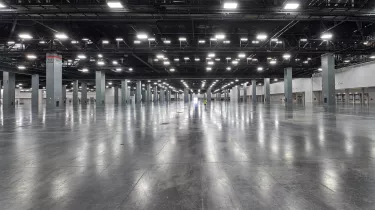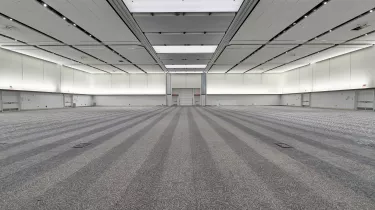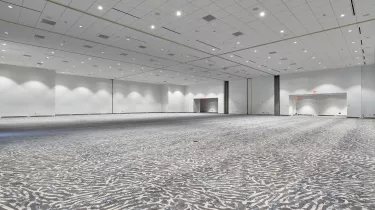 Exhibit Halls
At the Miami Beach Convention Center's core, Exhibit Hall ABCD provides 491,651 gross square feet of contiguous space. The hall space can host many configurations: exhibits, theater style, classroom, or banquet.
Ocean Drive Ballroom and Lincoln Road Ballroom
Ocean Drive Room and Lincoln Road Room sit on both sides of the Miami Beach Convention Center's main Exhibit Hall (ABCD), providing flexible exhibition space and an expansive pre-function area featuring vibrant views from our beautiful outdoor spaces. Ocean Drive Room (15,858 sq. ft.) is located on the Northwest side of the main Exhibit Hall, well situated for VIP entry or valet parking. Lincoln Road Room is on the Southwest corner of MBCC, providing planners with versatile options throughout 16,020 sq. ft. of well-lit space.
Art Deco Ballroom
The Art Deco Room is one of Miami Beach Convention Center's premium spaces, providing planners with 12,266 sq. ft. of configurable meeting space and a beautifully lit pre-function area. Positioned on the Southeast corner of MBCC, the Art Deco pre-function area is home to the works of internationally acclaimed artists worth more than $7 million.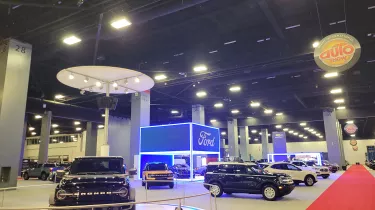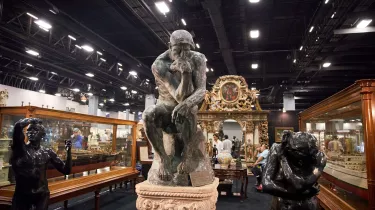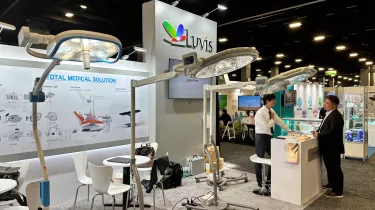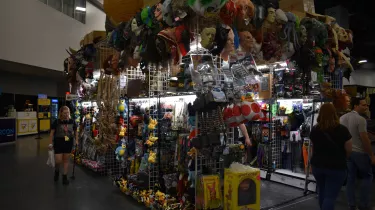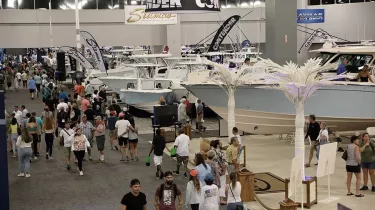 Miami International Auto Show 2023
Original Miami Beach Antique Show 2023
Discover Boating Miami International Boat Show 2022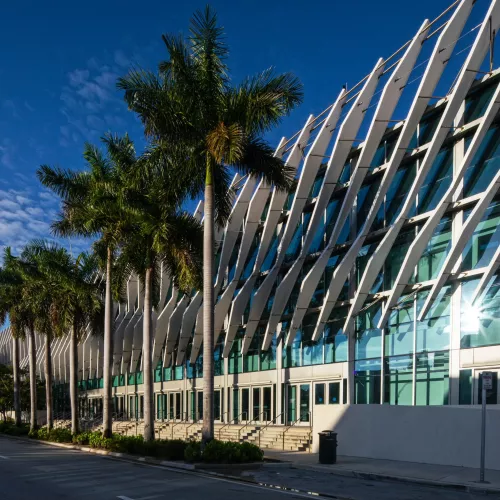 Submit RFP
Interested in booking the MBCC for your event? Submit an RFP Inquiry today! Plan your next meeting, conference, or special event at the state-of-the-art Miami Beach Convention Center. Rent one of our elegant, flexible spaces for meetings, conferences and receptions by submitting a Request for Proposal (RFP) today.
MBCC Tradeshows & Convention Recaps 2023